It won't be an exaggeration to say that 2020 has been quite a roller-coaster ride for all. With flood in Hyderabad and Assam, landslide in Munnar (Kerala), Amphan (cyclone) in Bengal and Odisha and more- the year kept the whole country on an alert. But what made the world go stand still is the ongoing Coronavirus pandemic. The novel COVID-19 outbreak led to months-long lockdown, recession, downfall of economy and steep in death rates. While proper vaccination is under trail all around the globe, India witnessed the return of several 'gharelu nuska' (home remedies) and superfoods in the most 'desi' way possible.
Several studies and health experts recommended inclusion of various natural superfoods in our daily diet to boost immunity, prevent viral infections and reduce the severities of COVID-19. We bring 9 such desi superfoods that made the headlines with their multiple health benefiting properties. Read on.    
Also Read: Top Ayurvedic Superfoods You Should Include In Your Daily Diet  
Here Are 9 Desi Superfoods That Came Back In Vogue In 2020:
1. Amla
A storehouse of nutrients, amla helps flush toxins and prevents inflammation in the body. It is rich in vitamin C, antioxidants and fibre, and also speeds up the metabolism for overall nourishment. Here are 5 cool ways to add amla to your diet.
Also Read: This Super Healthy Amla Juice Is Just What You Need For Your Daily Dose Of Vitamin C 2. Giloy
Giloy has been a part of traditional medical practice since ages. Have it in form of tea or juice, giloy helps boost immunity, prevents cold and flu, manages diabetes, improves digestion and more. Here's a giloy kadha recipe to nourish you from within.
Also Read: 10 Amazing Benefits of Giloy: The Ayurvedic Root of Immortality 3. Turmeric
The popularity of haldi doodh needs no introduction. A go-to home remedy for our mothers and grand-mothers, turmeric is a treasure trove of healthy nutrients. As per the book 'Healing Foods' by DK Publishing House, "turmeric includes curcumin – a compound that has antioxidant, anti-inflammatory, anti-viral and anti-bacterial properties." Keeping this in mind, we bring you 3 delicious ways to include turmeric in your daily diet.
Also Read: Turmeric Water: 5 Benefits Of This Desi Detox Water And How To Make It 4. Ashwagandha
Also called Indian ginserg, ashwagandha is an adaptogen famed for its immunity-boosting and de-stressing properties. "It also promotes overall immunity, strength, energy and endurance," explains Dr. Ashutosh Gautam, Clinical Operations and Coordination Manager at Baidyanath. Here's an Ashwagandha tea recipe that will help you include this medicinal herb in your diet.
Also Read: Healthy Diet: This Moon Milk At Night May Help Induce Good Sleep 5. Mulethi
Mulethi (or licorice) is one natural remedy that our elders swear by. As per 'Healing Foods', it contains, anti-diabetic, anti-septic and antioxidant properties. These prized nutrients make mulethi great for gut-related issues, cold and flu, respiratory infections and more. Here's how you can add mulethi to your morning rituals.
Also Read: Mulethi (Licorice) Is Great For Immunity, Acidity, Indigestion And Overall Health – Here's How To Consume It 6. Tulsi
Also called Indian basil (or Holy basil), Tulsi has been a part of Ayurveda for eons. You may have it dried, fresh or powdered – tulsi in every form offers you benefits. Click here to know how to make Tulsi kadha for immunity.
Also Read: 5 Reasons Why You Should Sip On Tulsi Tea (Holy Basil) Everyday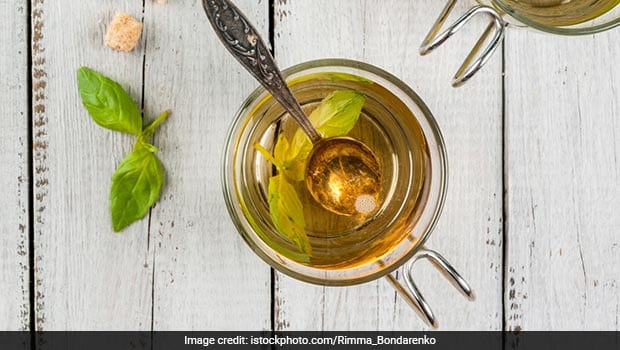 7. Ginger and saunth
An indispensable part of every Indian kitchen, ginger needs no separate introduction. It is healthy versatile and help you soothe cough, cold and sore throat. And if you don't have fresh ginger in stock, the dried version (saunth) can work as a perfect substitute. Here's how you can make a masala chai pre-mix with saunth that can work as a wonderful immunity booster for you.
Also Read: How Dry-Ginger Powder Or Saunth May Help Aid Weight Loss 8. Ghee
We all love adding ghee to our rotis and parathas. As per Macrobiotic Nutritionist and Health Practitioner Shilpa Arora, " Alongside adding flavour, ghee includes several healthy nutrients in our diet. Ghee also has a high heat point and prevents our body from free radical damages." Here're are 5 interesting ways to add ghee to your diet.
Also Read: Is Eating Ghee Healthy For Diabetics? Here's What The Expert Has To Say 9. Kitchen spices 
Black pepper, cumin, coriander, fennel, fenugreek and several other kitchen spices have been deemed great for overall health. Add it to your daily meal or have it with chai and detox water, these spices (in moderation) spell goodness. Click here for a wonderful kadha recipe made with basic kitchen spices.
Also Read: Wonderful Benefits of Winter Spices: Turmeric, Cinnamon Cloves and More
Promoted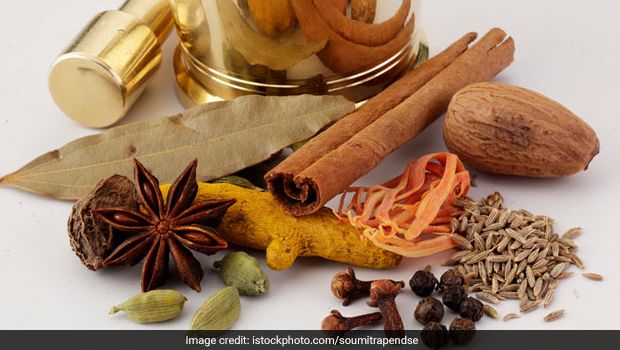 Try all these ingredients make your tomorrow healthy and safe. And don't forget to let us know about your 'gharelu nuska' in the comments section below.
About Somdatta SahaExplorer- this is what Somdatta likes to call herself. Be it in terms of food, people or places, all she craves for is to know the unknown. A simple aglio olio pasta or daal-chawal and a good movie can make her day.